tldr; did not shower. Half of our meals were curry pizzas.
We arrived in Joshua Tree after a long day of hiking and driving. The last time we'd been in Joshua Tree three months ago we were brand new to van life and we booked a campsite rather than try to find somewhere free to stay. This time around, we were a little more accustomed to life on the road and decided to spend our first night on BLM land not far from the entrance to the national park.
We drove very carefully as we headed onto the unpaved roads of the BLM land. A few times, I was worried that we might get stuck out in the sandy middle of nowhere. Luckily, we made it to a quiet, not too sandy spot to spend the night.
The next morning, Monday, we woke up early with plans to spend the day working at the Joshua Tree visitor center. I also woke up with an urgent need to find a bathroom. The BLM land around Joshua Tree is made up of sand and, while peeing outdoors is generally acceptable, anything else is frowned upon since the arid ground is sensitive and not well suited to digging adequately deep cat-holes. After an uncomfortably bumpy ride out of the BLM land, we headed straight to a nearby gas station only to find a "restroom closed" sign. We tried two more gas stations with the same result. By this point, I was getting desperate. We nearly turned back to go to the BLM land when I got a good feeling about one final gas station and turned in on instinct. Finally!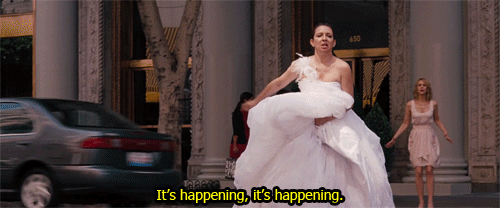 Mentally and physically relieved, we drove to the visiter center and settled in for a day of work. We'd discovered this haven, the Oasis Visitor Center, on our last trip to Joshua Tree. It's a peaceful place, literally an oasis in the middle of the desert. There are friendly park rangers, great views, clean bathrooms, water fountains, outlets, picnic benches, and even free wifi! It's the perfect spot for us. We ended up working at the Oasis Visitor Center every day this week and luckily the park rangers didn't ever get tired of us.
After the stressful Monday morning bathroom fiasco, we decided to find somewhere else to sleep a little bit closer to facilities (I guess we aren't quite the savvy campers we thought we were!). We split our nights between a Walmart and a casino's parking lots. Casinos are pretty popular spots for RVs to stay the night but this was our first time staying at one. We got a (free) 72 hour permit and were able to use the bathrooms inside. The bathrooms were clean, but the haze of cigarette smoke and vacant stares of slot-machine-playing-patrons were a bleak contrast to the wild outdoors of Joshua Tree where we spent our days.
In the afternoons and evenings, we filled our time with what we love most about Joshua Tree, incredible climbing and curry pizza. After about a month of very little climbing, we were both feeling somewhat weak and out of shape. We still had a blast trying some new problems and going back to old favorites like Gunsmoke. At one of our evening sessions at Gunsmoke we got to see a couple get engaged. It brought back memories of our own early morning climbing session engagement just 10 months ago.
Since we had a whole week in Joshua Tree, we decided to try as many different curry pizzas as we could to identify our favorites. This was quite the undertaking and resulted in us eating curry pizza and curry pizza leftovers for 8 out of the 17 meals we ate at Joshua Tree. Do we have any regrets? Nope.
The only thing lacking in our parking-lot-sleeping, visitor-center-working, boulder-climbing, curry-pizza-eating cycle was showers. Joshua Tree facilities are still largely shut down due to Covid-19 so there was not a single place in the city or even nearby where we could pay for a shower. With no showers available, we resorted to baby wipes and even washed our hair one afternoon in our little van sink.
Saturday morning, our last day in Joshua tree, I woke up at 3:30AM and drove us into the park to get a glimpse of the milky way. The dark skies in the park are perfect for stargazing and we could see the milky way as a hazy cloud up above us. After catching a couple more hours of sleep, we had one more early morning climbing session, ordered one last curry pizza, and hit the road to the much-anticipated California coast.
Joshua Tree, we love your posh visitor centers, your climbing, and of course, your curry pizza. Along We Go!