tldr; disaster at the border.
After our week in Squamish, we said goodbye to Dan and Jaymee and headed back south for a couple days in Vancouver and then off for a weekend in North Cascades National Park. While in Vancouver, we tried a couple of great Korean restaurants and went on a great bike ride around Stanley Park.
Remember a couple posts ago when I mentioned that our crossing into Canada was very smooth but our return into the US was a bit more complicated? Well, here's that story, After two great weeks in Canada, we lined up to drive back into the US. Not only was the line much longer to cross back into the US, it was also full of bureaucracy and unfortunately a rude, tesla-driving Arizonian who sped up to cut us off and then opened his car door to refuse to allow someone else to pass him just to make a U-turn (don't worry Arizona, we still love you).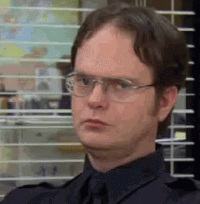 Already with a sour taste in our mouth having to sit in line behind this road-rager for about half an hour, we watched warily as an Agriculture Specialist made a beeline for our van. When she reached us, she asked if we had any fruits or vegetables in the van. We'd just stocked up at the grocery store so we admitted to having some apples, bananas, carrots, and other veggies. She clucked her tongue and then spotted my beloved variegated pothos plant, one of the few survivors of the 7 plants that originally started our journey with us but slowly died off due to severe temperature changes in the van and other mishaps.
"Oh and you have a plant…?", she turned from us and said into her walkie-talkie, "I've got a good training opportunity for you." A few moments later, another border patrol agent arrived with a bounding lab puppy straining at his leash ahead of him.
The two government workers praised the lab as he sniffed and jumped next to our van, identifying all sorts of contraband houseplants and snacks. After they "oohed and awed" over the barking dog a bit longer, they directed us to pull over. Fast forward 30 minutes later and the Agriculture Specialist gleefully and unceremoniously tossed my treasured plant as well as most of our food into a trash bag, telling us repeatedly "This is a great lesson for you" while I watched with tears running down my face.
Maybe I was being a tad dramatic but I really did love that plant.
Moving along, I managed to recover a bit from this shock by discovering that they had not only missed a huge box of blueberries we'd just purchased but also the two cacti plants that my friend Brooke had given us before we headed out. Ha!
Back in the good ole USA, we headed to North Cascades National Park, where we planned to stay the night and explore for my birthday the next day. We arrived not really sure where we'd sleep but hoped to find a National Forest spot like we had in previous National Parks like Sequoia and King's Canyon.
We arrived in the late afternoon and headed to a picnic spot inside of a National Park Campground. The campground was full but there were plenty of day use picnic spots with space to park the van. We had dinner and then took a walk through the forest to some nice viewpoints of a river. By the time we got back to the van it was getting dark and drizzling a bit. We haven't been too risky in our sleeping choices on our trip, trying our best to avoid the dreaded knock in the middle of the night kicking us out or waking up to a parking ticket in the morning. But we hadn't seen anyone drive by so we decided to take a chance and try sleeping in the picnic spot. We lucked out and slept great, with no one disturbing us all night. The government may have stolen my plant, but we snuck in some cacti and blueberries across the border and poached a National Park Campground in return, double ha!
The next day was my birthday and we filled it with one my favorite things, hiking! We headed off early to drive to the other end of the park to hike Maple Pass Loop, a 7.5 mile hike with incredible mountain and lake views. The drive to the hike was also beautiful. We passed over huge canyons, saw waterfalls off the side of the road, and drove along the canyon and river.
We loved the hike. It started off through a forest and began climbing pretty quickly. We took a detour to Alice Lake, which we later saw from above as we made our way up and over the pass. The water in the lake was sparkling, and we had amazing views of the National Park from up high in the pass. We snacked on some cheese and crackers before making our way back down to the van.
After the hike, we stopped off at Diablo Lake viewpoint. The water in the lake was incredibly turquoise and we could see tiny kayakers and paddle boarders down below. We also saw a small wedding overlooking the lake, a crowded spot but so beautiful! We'd love to come back someday and spend some time on the water at Diablo Lake.
After some time enjoying the lake view, we headed off to Seattle, where we had a great birthday dinner and splurged on two nights in a hotel thanks to some birthday gifts from my friends and parents.
North Cascades, we love your perfect "campsites", your hike views, and your bright blue water. Along We Go!